Uploading Company Logo
This option allows you to use your custom report logo in your Report Cover Page and Owner Only Report.
To Add a Logo or Change an existing logo, follow the steps below:

1.Select "Setup" tab from the Main Menu.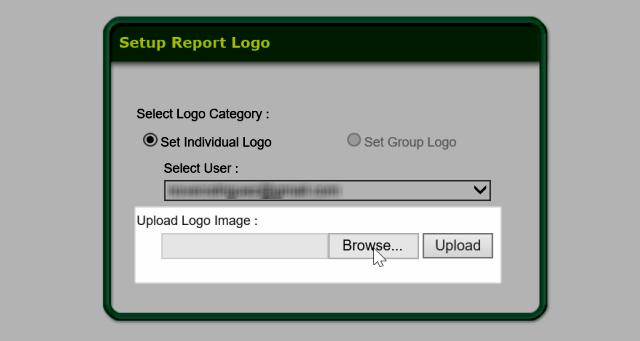 2.In the Setup Report Logo window, click the

button and navigate to a logo image file on your computer (Logo image should be in .bmp, .jpg, .gif or .png format).
3.Click the

button to upload the selected logo file.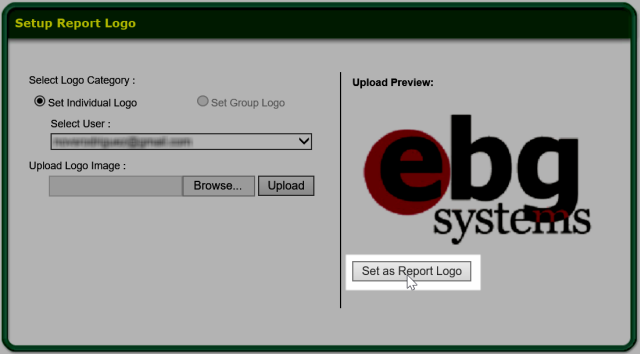 4.After uploading the file, click the

button to apply the logo to your report.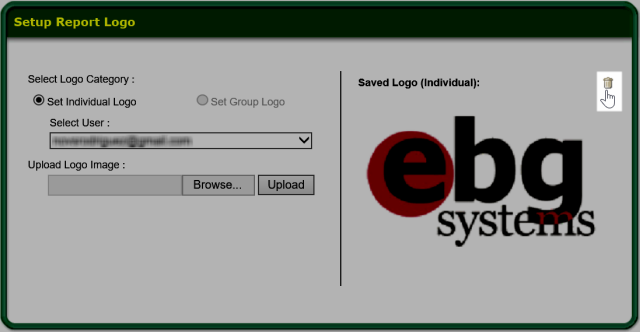 5.You can also remove/delete your logo by clicking the

icon.