Excel Template
The Excel Template file is used to upload census data. It can be accessed by selecting

when editing a plan.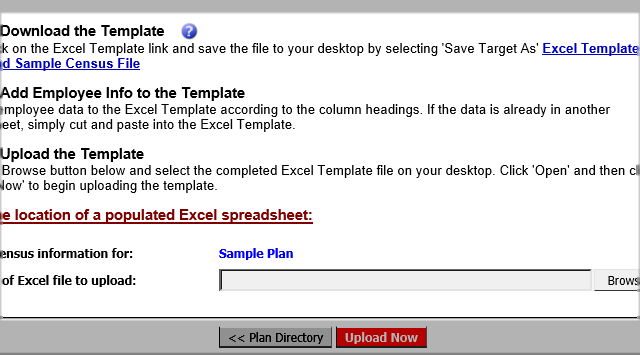 In the Census Data Upload Utility, download the Census Template by selecting the Excel Template link as shown above.
The provided Excel template is the only file that should be uploaded to the RPC Cash Balance.
It is important that the column headers and spreadsheet formatting are never changed to ensure correct importing.