Census Upload
The Census upload uses a required Excel template file. It can be accessed by selecting

when editing a plan.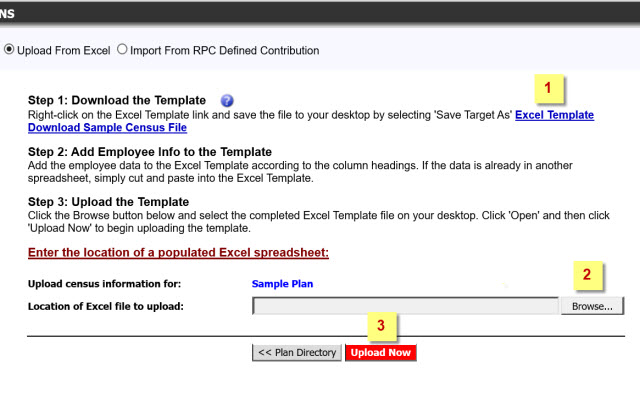 1.Download the Census Template by selecting the Excel Template link.
2.Select

to locate and choose the completed Census Template Excel file.
3.Select

to upload the template.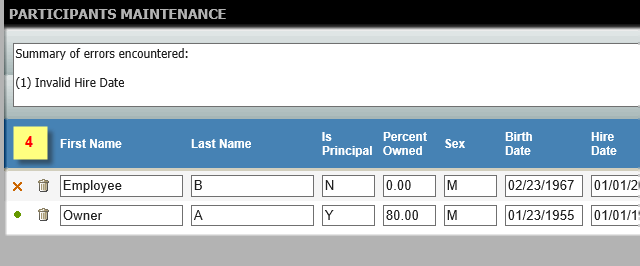 4.The uploaded file will display an icon

for all valid record/s, or "Summary of errors encountered" if there is a problem with any of the uploaded data.
5.If all records are valid, select

to apply changes before leaving the page.